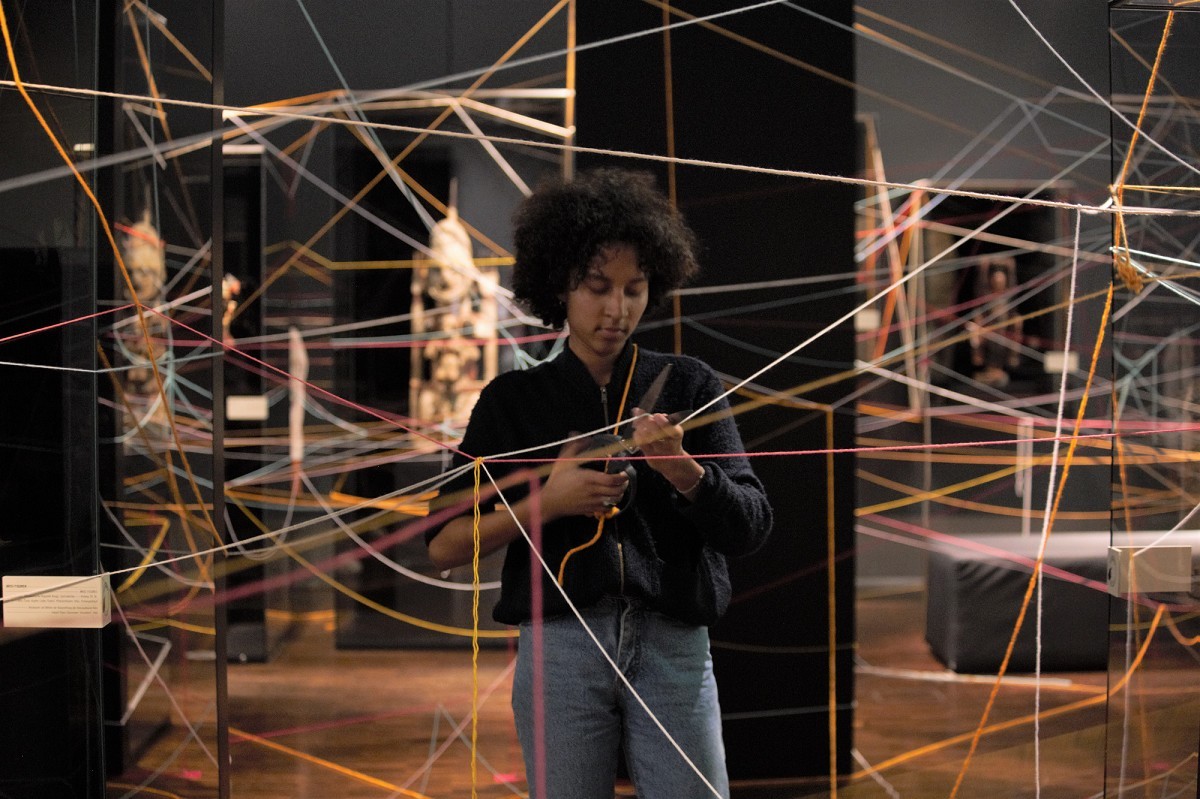 ---
Intervention
STAGEAWEAR
(to) stage * (be) aware * (to) wear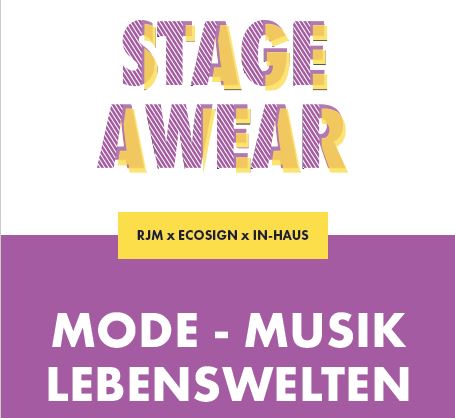 How do you feel about fashion? And what does sustainability mean to you? With the STAGEAWEAR project, three students of the "Sustainable Design" course at the ecosign/Akademie für Gestaltung want to overcome the supposed gap between young people and museums.
STAGEAWEAR provides insights into the lifeworlds of young people: Who are they? What's on their minds? What do they define themselves by? For this purpose, a part of the section "The Body as Stage" in our permanent exhibition was revised. Here it is shown that people all over the world use clothing, accessories and body adornments to provide information about the position they have or would like to have within their community. Carmen Servos, Leonie Hogefeld and Sarah Menzer have expanded this presentation with the interactive part STAGEAWEAR. Visitors to our permanent exhibition can actively participate in the project and share their thoughts, wishes and opinions. In addition, favourite songs can be added to the STAGEAWEAR playlist on our Youtube channel.

STAGEAWEAR is a student project of ecosign/Akademie für Gestaltung with the RJM as part of the thematic series "Rethink Fashion!" in cooperation with Integrationshaus e.V. with photographer Fadi Elias. Sponsored by the Landschaftsverband Rheinland.


---
RJM reloaded #1
Intervention by Nando Nkrumah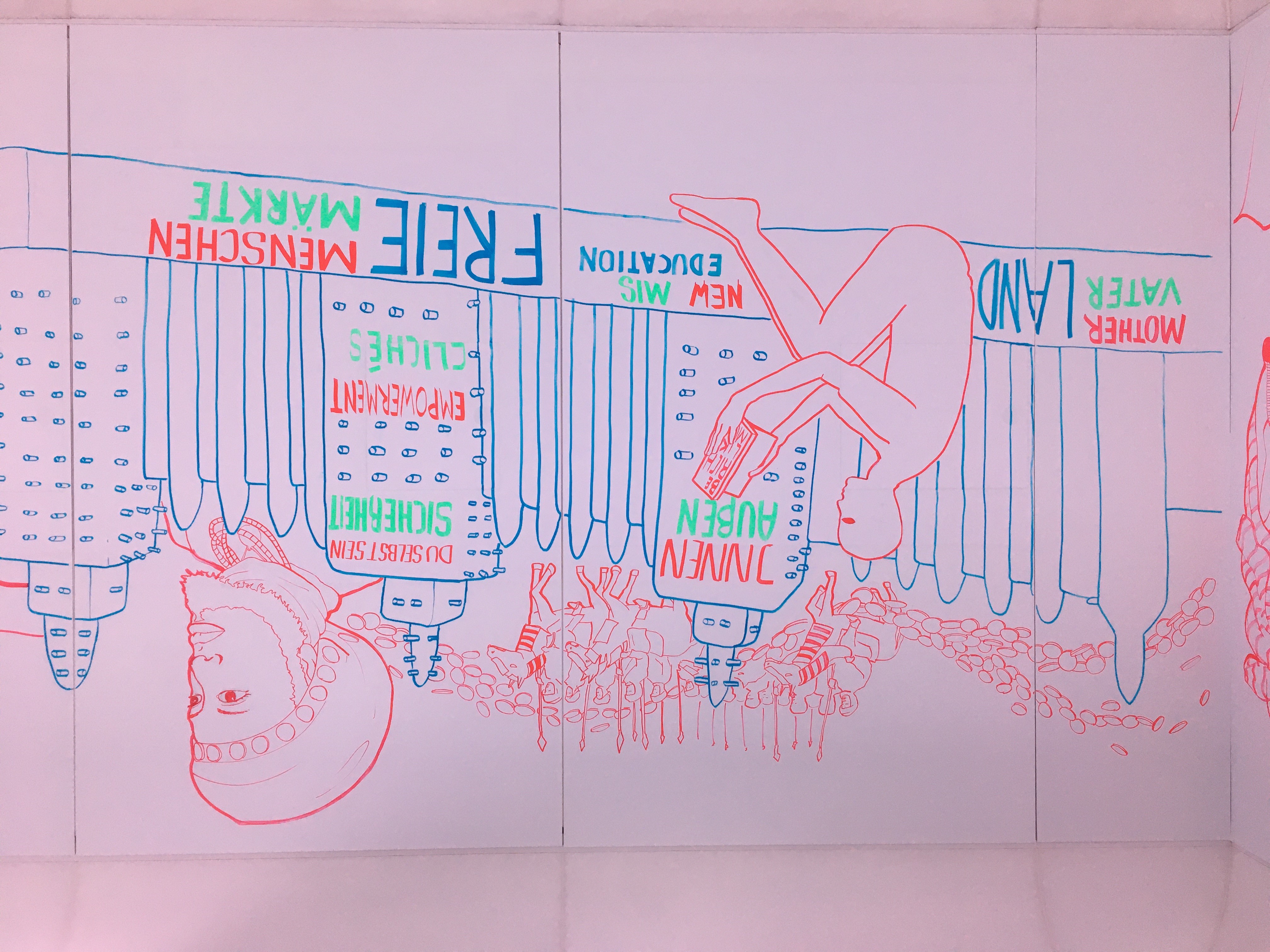 In our first "RJM reloaded", the Cologne artist Nando Nkrumah considers prejudices against people of colour. His installation appears in the exhibition area "The Misaligned Gaze: Prejudices", conceived for the permanent exhibition, inaugurated in 2010 and revised in collaboration with our diversity manager Carla de Andrade Hurst and researcher Dr. Clara Himmelheber. The museum strives to engage more actively in the debates about structural racism and take a clear position. How can we talk about racism and prejudice without hurting those affected? How can we avoid reproducing racist images? How can we let those affected speak about their concerns and needs? "RJM reloaded #1" studies and deconstructs prejudices step by step.
Nando Nkrumah, born in 1979 in Kumasi, Ghana, and raised in the Westerwald area, Germany, lives as an artist and designer in Cologne. He studied design in Essen and Singapore, and media design at the Academy of Media Arts in Cologne. In 2D or in 3D, his works play with Ashanti images and symbols, combining the latest computer technologies with stencil art, alienated and fragmented photos, texts, patterns and screen prints.