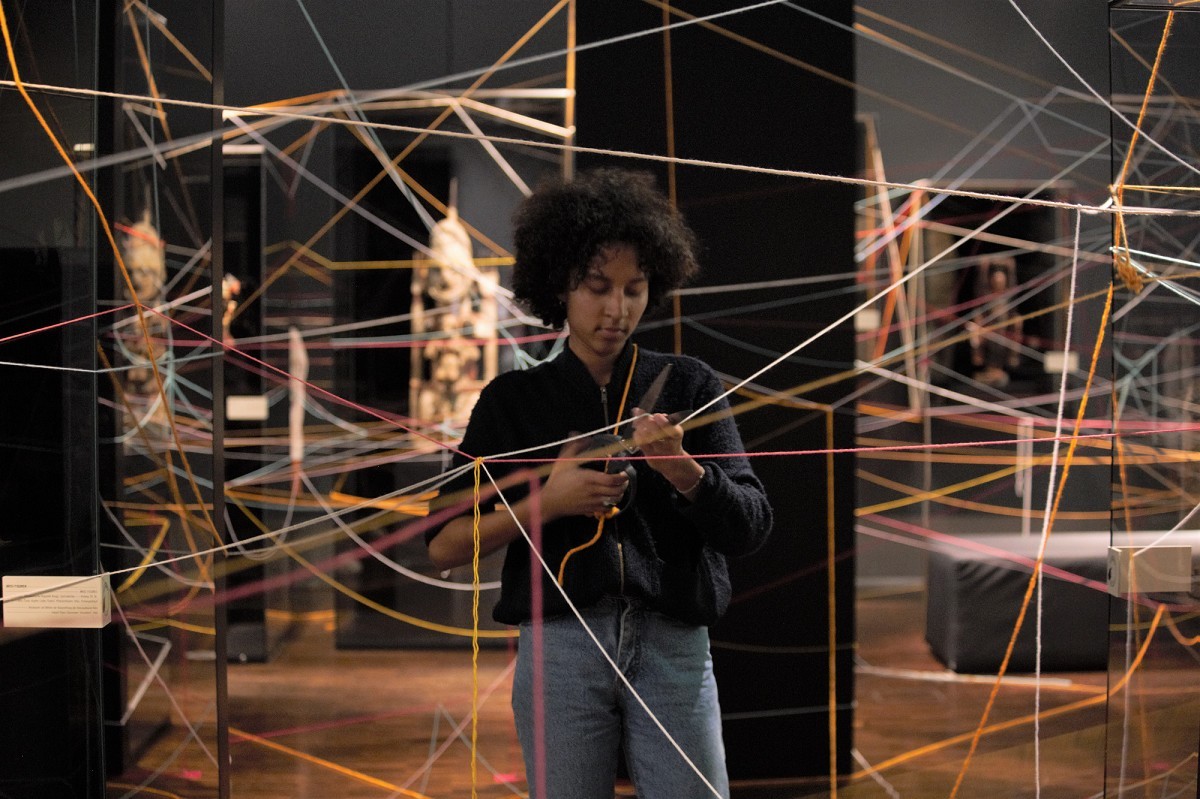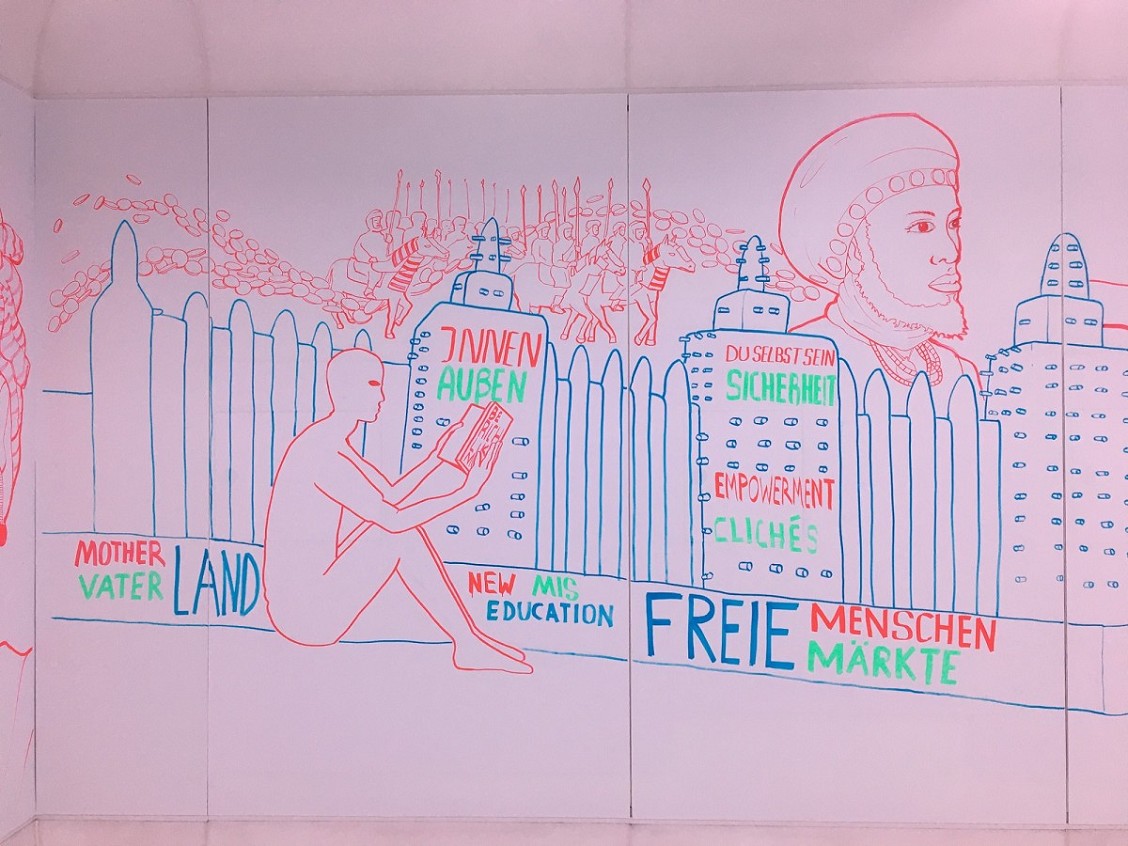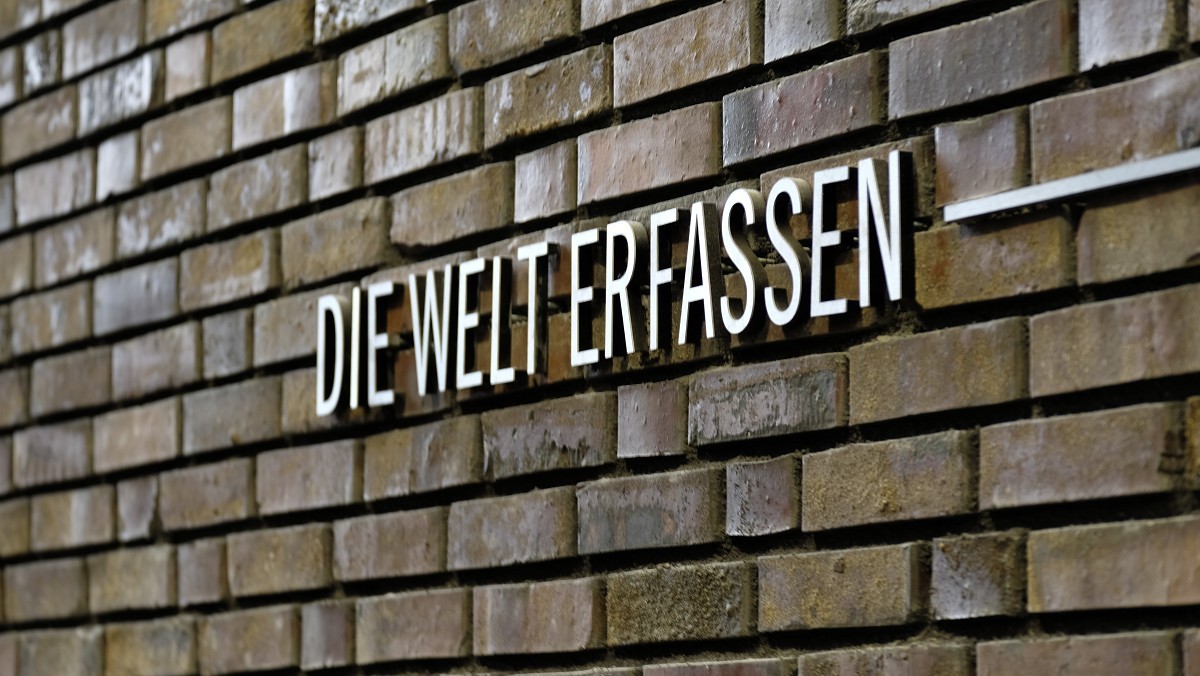 ---
RJM reloaded #1
Intervention by Nando Nkrumah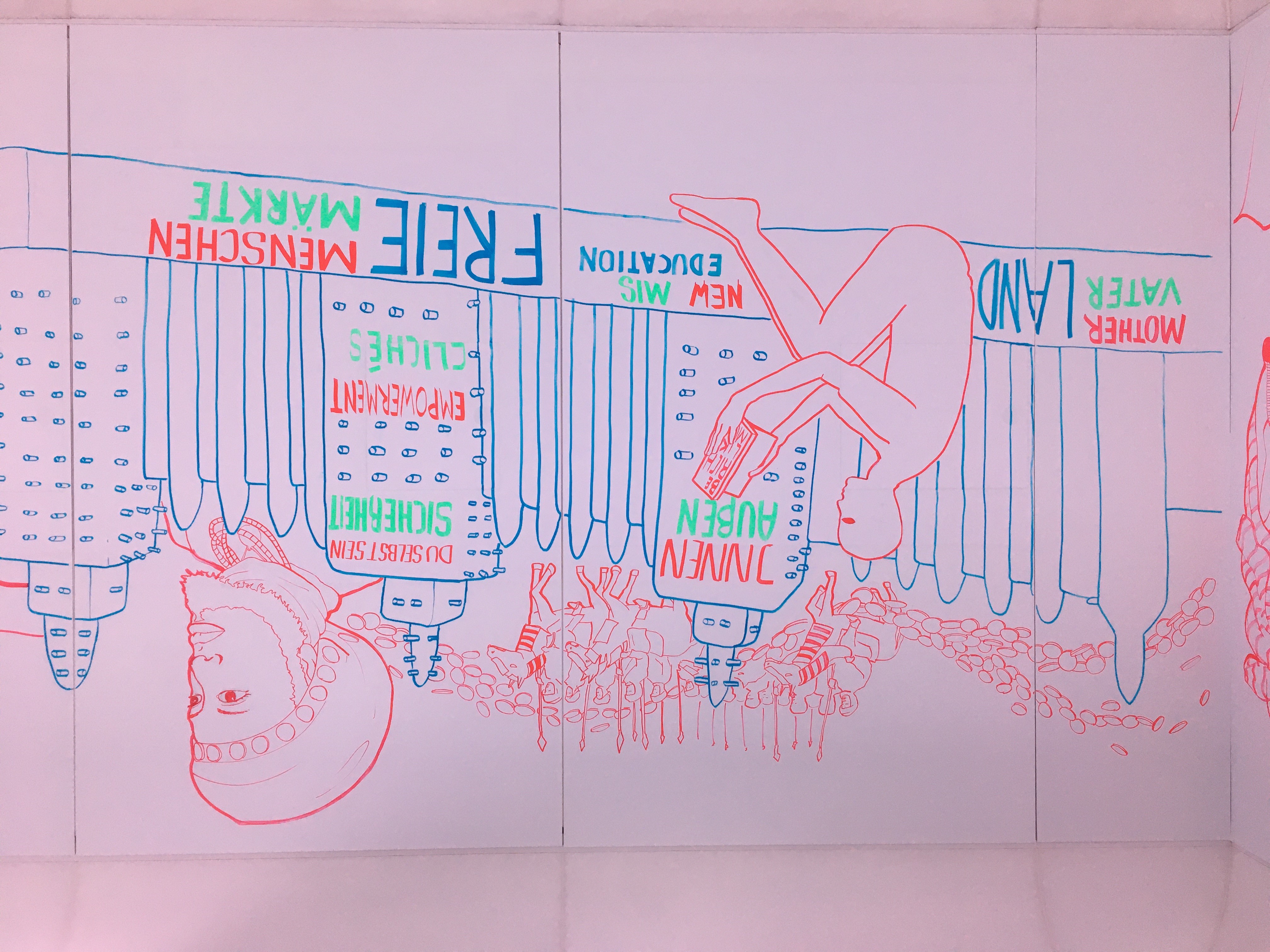 In our first "RJM reloaded", the Cologne artist Nando Nkrumah considers prejudices against people of colour. His installation appears in the exhibition area "The Misaligned Gaze: Prejudices", conceived for the permanent exhibition, inaugurated in 2010 and revised in collaboration with our diversity manager Carla de Andrade Hurst and researcher Dr. Clara Himmelheber. The museum strives to engage more actively in the debates about structural racism and take a clear position. How can we talk about racism and prejudice without hurting those affected? How can we avoid reproducing racist images? How can we let those affected speak about their concerns and needs? "RJM reloaded #1" studies and deconstructs prejudices step by step.
Nando Nkrumah, born in 1979 in Kumasi, Ghana, and raised in the Westerwald area, Germany, lives as an artist and designer in Cologne. He studied design in Essen and Singapore, and media design at the Academy of Media Arts in Cologne. In 2D or in 3D, his works play with Ashanti images and symbols, combining the latest computer technologies with stencil art, alienated and fragmented photos, texts, patterns and screen prints.

---
Museum on the couch #1
currently no exhibition - ongoing series
The museum questions itself and lies down on the analyst's couch! The workshop "Museum on the Couch – Reflective and Creative Explorations at the RJM" arose from a cooperation between the Institute of Ethnology at the University of Cologne and the RJM. It is led by Dr Bernard Müller. The aim is to let students discover and shape the museum through practical exercises, creating an interactive and interdisciplinary experimental space where participants can test theory against practice while engaging with current issues facing ethnological museums worldwide. They are invited to create their own solutions or statements with reference to ethnological and postcolonial topics in the form of museographic displays, installations, performances or education concepts. At the end of each semester, the students' works are presented to visitors. The best works remain in the permanent exhibition for two months.