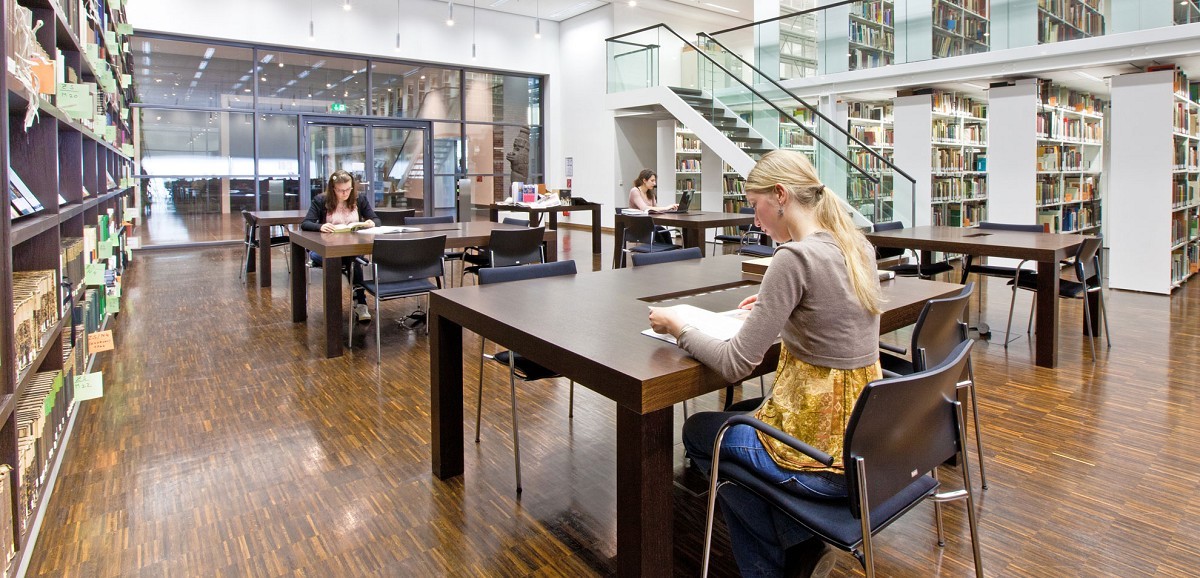 Our modern library is a specialized scientific library with a collection focus on cultural studies, ethnology, anthropology and related disciplines. It contains more than 50,000 media units, consisting of monographs, journals, essay collections and valuable unique items.

The archive of the painter and composer Walter Spies with about 750 documents (autographs, photographs, books, journals, DVDs and CDs) is a special collection of the library, which can be consulted by appointment.

The library is a reference library, i.e. books and periodicals are not borrowed outside the library. Free use is available in the reading room Tues-Fri 10:00 a.m. - 1:00 p.m. and 2:00 p.m. - 4:00 p.m., and the collection can be searched via the online catalog.

In order to provide you with the best possible service, we kindly ask you to register in advance.


rba, Köln, Foto: Wolfgang Meier