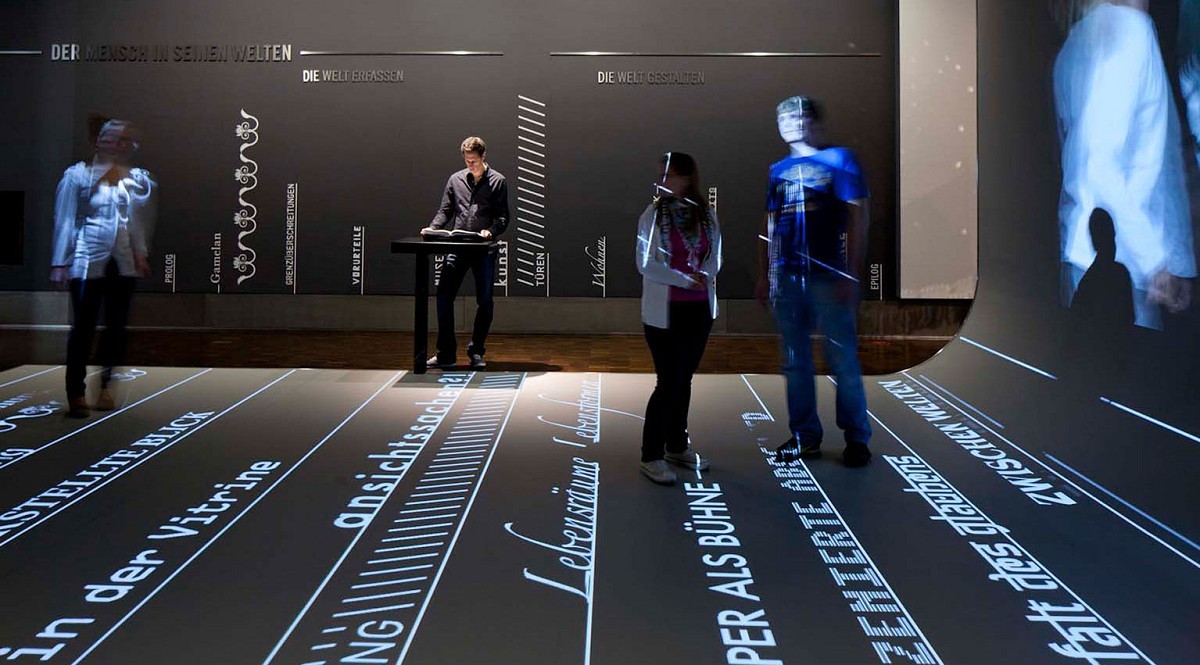 Dear visitors,

The RJM is open!

According to the new NRW ordinance, the 2G rule will apply from 24.11.2021, which means that only vaccinated or recovered visitors with appropriate proof will be allowed into the museum.

As public institutions, the museums of the City of Cologne are bound by the Corona Protection Ordinance. In particular, it should be noted that masks are still compulsory in the museums.

However, please also support us in other areas of hygiene protection in keeping the risk of infection as low as possible.

Thank you for your understanding, we look forward to seeing you!

Your RJM team
The Nigerian artist Peju Layiwola has been dealing with looted cultural objects from the Kingdom of Benin for decades. "Benin 1897" is the name of the autonomous space that Peju Layiwola has curated for RESIST! The Art of Resistance.
"Eine Gruppe junger Tänze*innen führt mit ihrer eigenen Interpretation der Kunst des Widerstands durch "RESIST! Die Kunst des Widerstands". Regisseur Young-Jean Maeng schafft mit seinem Einblick in die Fragmente aus 500 Jahren antikolonialen Widerstand, koloniale Unterdrückung und ihre Auswirkungen bis heute eine Momentaufnahme der experimentellen Ausstellung, der diese überdauern wird. Die virtuelle und durch die Choreographie ausdrucksstark geführte Begehung von "RESIST!" nimmt den Kampf der Menschen, die auf unterschiedlichste Weise Widerstand geleistet haben und deren Geschichten bis heute kaum erzählt oder gehört werden, auf."
---
RESIST! CONVERSATIONS ALL IN ONE: available on our YouTube channel
What contradictions are embedded in the foundations of the "ethnological museum"? How can we transform them and create new museum ethics for the future?
In the context of the exhibition RESIST! The Art of Resistance, an experimental exhibition about 500 years of anti-colonial struggles in the Global South, the RJM invites you to an evening of discussions with international speakers and fighters. Restitution, reparation and participation are at the center of the debate. 
With Felwine Sarr (Senegal), Ciraj Rassool (South Africa), Nana Oforiatta Ayim (Ghana), Bénédicte Savoy (France), Andreas Görgen (Germany), Peju Layiwola (Nigeria), Esther Utjiua Muinjangue (Namibia), Ida Hoffmann (Namibia), Elizaveta Khan (Germany), Uyi Nosa-Odia (Nigeria). Moderated by Ahmet Rahab Njeri (Germany). Music by Rokia Bamba (Belgium). 
The debate is available online on our RJM YouTube channel!
---
GEGENBILDER | COUNTER IMAGES
from December 3, 2021
Almost 200 years after its invention, photography has become a global medium. Never before have so many images been in circulation and at no time have so many images been produced and circulated on a daily basis as today. On Friday, December 3, our new series "GEGENBILDER | COUNTER IMAGES" starts, accompanied by a diverse supporting programme on the topic of photographic images and visual archives for adults as well as for children and young people.