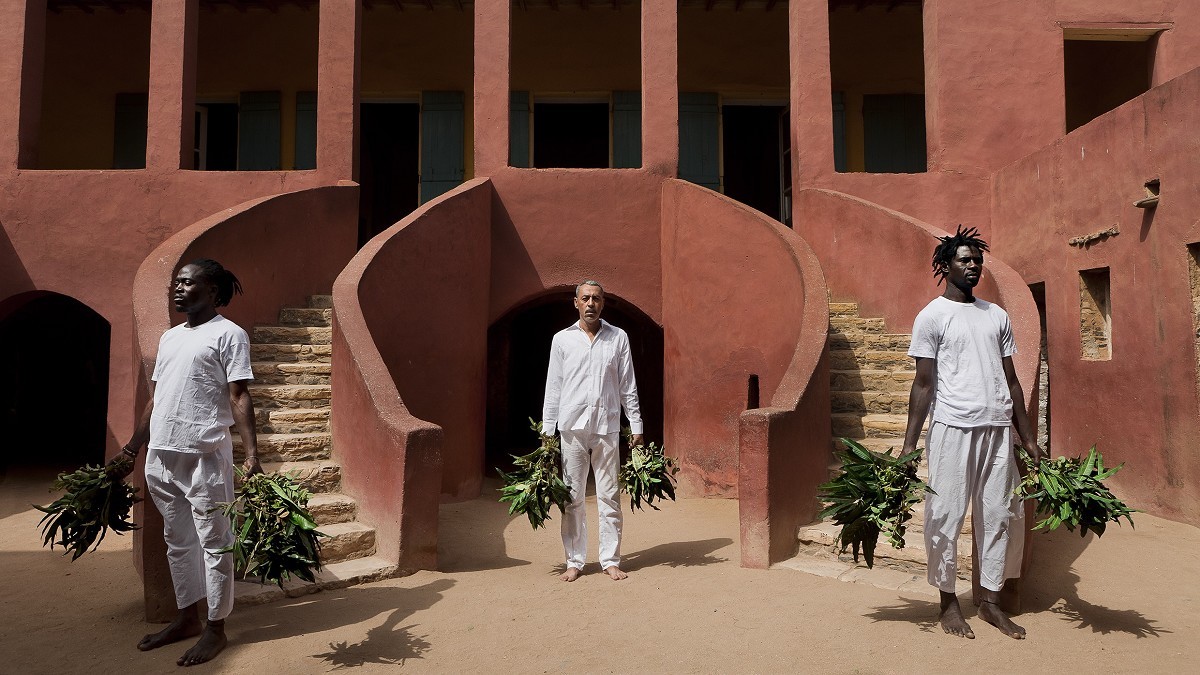 April 1st, 2021 to January 9th, 2022
RESIST! The Art of Resistance
RESIST! highlights 500 years of anti-colonial resistance in the Global South, exploring colonial oppression and its continued effects. The exhibition is a tribute to the women, men and children who resisted colonisation in many different ways and whose stories are rarely told or heard – even today.
In a futuristic labyrinthine architecture of pipes, beams and steel elements, the works of over 40 contemporary artists from the Global South and the diaspora tell the stories of rebellion and war, violence and trauma – but also survival and resilience. Their narratives are complemented by numerous exhibits from the RJM collection and historical documents, silent witnesses to resistance. Within the labyrinth, four autonomously curated rooms open up further perspectives: The Nigerian artist Peju Layiwola deals with cultural objects looted from the Kingdom of Benin (Nigeria), many of which are part of the RJM holdings. For her project, she has invited several other Nigerian artists, some of whom have been dealing with the looting of Benin bronzes in 1897 for decades in Nigeria and in the diaspora. The Namibian activists Esther Utjiua Muinjangue and Ida Hoffmann consider the genocide of the Herero and Nama in Namibia. The Hungarian curator Tímea Junghaus has invited Sinti and Roma artists to address their struggle for self-determination. Finally, the Cologne post-migrant association In-Haus speaks out again colonial continuities.
Dance and music, too, are relevant art forms: Rokia Bamba, sound artist and DJ, develops a sound and voice archive of resistance, while the urban dance artists Bahar Gökten and Daniela Rodriguez Romero offer insights into embodied resistance. The exhibition also involves numerous digital and analogue participatory formats such as repair and writing workshops, storytelling cafés, a growing "Library of Resistance" and live speakers with whom visitors can engage in conversation. Together, all these options create a platform for critical engagement with colonialism and its continuities, for speaking, listening and networking, for togetherness and solidarity.
entrance fee: €10.00, reduced: €8.00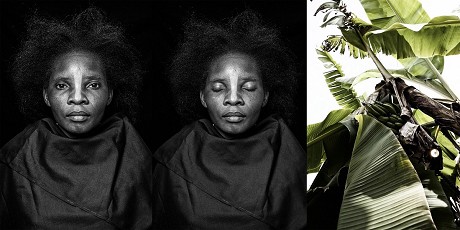 Image title: Nura Qureshi From the series: Are You Calling Me a Dog?

Alt text: Nura Qureshi
From the series: Are You Calling Me a Dog? Work from the special exhibition "RESIST! The Art of Resistance" at the Rautenstrauch-Joest Museum in Cologne.

Photo rights: © Nura Qureshi

Caption: Nura Qureshi
From the series: Are You Calling Me a Dog?
© Nura Qureshi
---
curators
Curators autonomous spaces "It's Yours!"
Esther Utjiua Muinjangue & Ida Hoffmann, Peju Layiwola, Tímea Junghaus and In-Haus Cologne: Elizaveta Khan, Mona Leitmeier, Sae Yun Jung, Salman Abdo and Rita Bomkamp
Artists in Residence:
Rokia Bamba (Music), Bahar Gökten & Daniela Rodriguez Romero (Urban Dance), Kiri Dalena (Colonial Photography), Francis Oghuma (Real Time Documentary)
---
participating artists
Florisse Adjanohoun, Christie Akumabor, Osaze Amadasun, Kader Attia, Roger Atikpo, Belkis Ayón, Marcel Djondo, Omar Victor Diop, Nwakuso Edozien, Robert Gabris, Jimoh Ganiyu, Anani Gbeteglo, Ayrson Heráclito, indieguerillas, Patricia Kaersenhout, Eustache Kamouna, Grada Kilomba, Mohammed Laouli, Alao Lukman, Peter Magubane, Dhuwarrwarr Marika, Tshibumba Kanda Matulu, Medu Art Ensemble, Luiza Prado de O. Martins, Malgorzata Mirga-Tas, Keviselie/Hans Ragnar Mathisen, Monday Midnite, Franky Mindja, Gaëtan Noussouglo, Lapiztola, Nura Qureshi, Emília Rigová, Mamadou Sall, Juan Manuel Sandoval, Diego Sandoval Ávila, Selma Selman, The Singh Twins, Alfred Ullrich, Huỳnh Văn Thuận, Kara Walker, Wantok Music Foundation, Tania Willard, Lawrence Paul Yuxweluptun, Ernesto Yerena
---
exhibition design
raumlaborberlin
---
exhibition graphics
Elsa Westreicher and Studio Quack


---
The project is funded by
The project is funded by
German Federal Cultural Foundation, Peter und Irene Ludwig Foundation, F. Victor Rolff Foundation, Federal Agency for Civic Education, the RJM Support Association as well as in the programme "360° Fund for New City Cultures" of the German Federal Cultural Foundation.
With the programme "360° Fund for New City Cultures", the Federal Cultural Foundation supports cultural institutions in dealing more actively with migration and cultural diversity, attempting to increase the impact and visibility of groups in society that so far have not been adequately represented in the cultural landscape. To this end, the model programme promotes a variety of approaches aimed at enhancing diversity – be it among artists, curators, audience or staff.
The exhibition has a media partner in the national radio channel Deutschlandfunk. The channel is affiliated with the broadcasting company Deutschlandradio, which will present an interactive module on the initiative Denkfabrik ("think tank") in the museum foyer.
You will find further information on the exhibition at:
And on Facebook and Instagram.