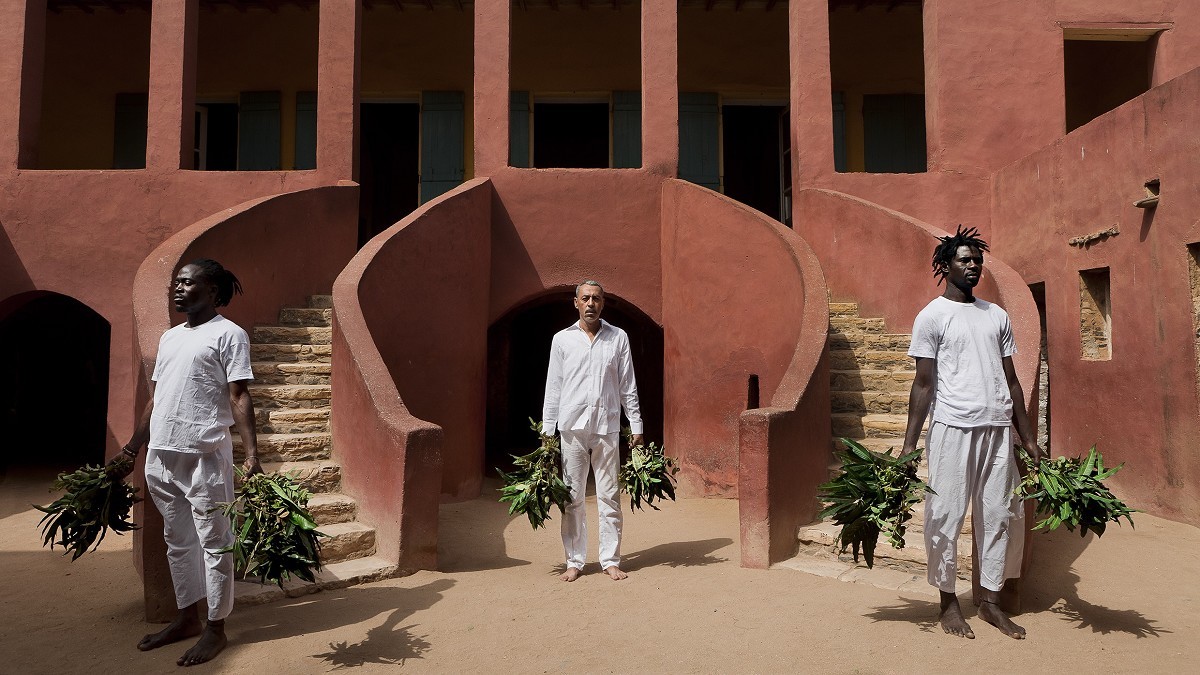 April 1st, 2021 to September 5th, 2021
RESIST! The Art of Resistance
The special exhibition "RESIST! The Art of Resistance" explores different forms, moments and histories of resistance against colonialism and its current continuities.
To this end, the RJM invites curators and activists Peju Layiwola from Nigeria, Esther Utjiua Muinjangue & Ida Hoffmann from Namibia, Tímea Junghaus from Hungary and Elizaveta Khan & Mona Leitmeier from Cologne to curate their own spaces. These are complemented by objects from the RJM's collection, historical materials, personal testimonies, and works of contemporary art. The exhibition offers places for gathering, reflection and action through workshops in the exhibition space with an extensive program of events and mediation.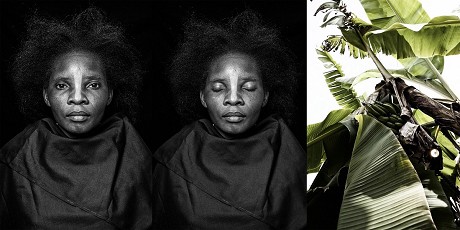 Nura Qureshi
Aus der Serie / From the series: Are You Calling Me a Dog?
© Nura Qureshi
---
curators
Curators autonomous spaces "It's Yours!"
Esther Utjiua Muinjangue & Ida Hoffmann, Peju Layiwola, Tímea Junghaus, Integrationshaus (In-Haus e.V.) Cologne-Kalk with Elizaveta Khan, Mona Leitmeier, Sae Yun Jung, Salman Abdo and Rita Bomkamp 
Artists in Residence:
Rokia Bamba (Musik), Bahar Gökten & Daniela Rodriguez Romero (Urban Dance), Kiri Dalena (Fotografie), Francis Oghuma (Real Time Documentary)
---
participating artists
Florisse Adjanohoun, Kader Attia, Roger Atikpo, Belkis Ayón, Marcel Djondo, Omar Victor Diop, Robert Gabris, Gaëtan Noussouglo, Anani Gbeteglo, Ayrson Heráclito, indieguerillas, Patricia Kaersenhout, Eustache Kamouna, Grada Kilomba, Mohammed Laouli, Peter Magubane, Dhuwarrwarr Marika, Tshibumba Kanda Matulu, Medu Art Ensemble, Luiza Prado de O. Martins, Malgorzata Mirga-Tas, Keviselie/Hans Ragnar Mathisen, Franky Mindja, Lapiztola, Nura Qureshi, Emília Rigová, Mamadou Sall, Juan Manuel Sandoval, Diego Sandoval Ávila, Selma Selman, The Singh Twins, Alfred Ullrich, Hu?nh Van Thu?n, Edward Venero, Kara Walker, Wantok Musik Foundation, Tania Willard, Lawrence Paul Yuxweluptun, Ernesto Yerena
---
exhibition design
raumlaborberlin
---
exhibition graphics
Elsa Westreicher and Studio Quack


---
The project is funded by
Federal Cultural Foundation, Peter and Irene Ludwig Foundation, F. Victor Rolff Foundation, Federal Agency for Civic Education, the Museumsgesellschaft e.V. as well as in the programme 360° Fund for Cultures of the New Urban Society of the Federal Cultural Foundation.
With the programme "360° Fund for Cultures of the New Urban Society", the Federal Cultural Foundation supports cultural institutions in dealing more intensively with migration and cultural diversity and in creating new access and visibility for groups in society that have not been adequately reached so far. To this end, the model programme promotes a variety of approaches aimed at diversity-related openness in the areas of programming, audience and staff.
Deutschlandfunk is the media partner of the exhibition.
Further information on the exhibition at:
www.rjm-resist.de
And also on Facebook and Instagram.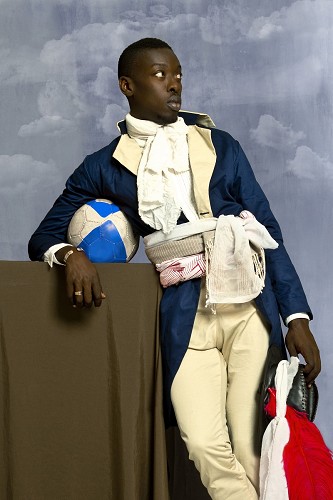 Omar Victor Diop
Jean-Baptiste Belley, 2014
Series Diaspora
Pigmenttintenstrahldruck auf Harman By Hahnemuhle-Papier / Pigment inkjet printing on Harman By Hahnemuhle paper © Omar Victor Diop, Courtesy Galerie MAGNIN-A, Paris.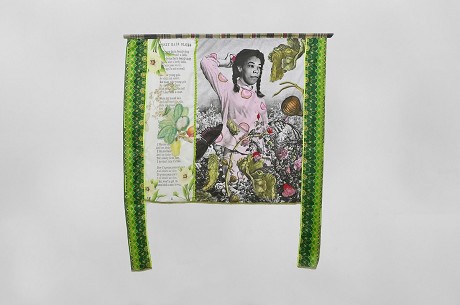 Patricia Kaersenhout
Objects of Love and Desire: Una Marson, 2019
Digitaler Baumwolldruck / Digital Cotton Printing
Foto/photo: Tor Jonsson
© Wilfried Lentz Rotterdam & Privatsammlung Amsterdam
Peju Layiwola, Kuratorin It's Yours! Raum / Curator It's Yours! Room
Whose Centenary Project, 2014
© Peju Layiwola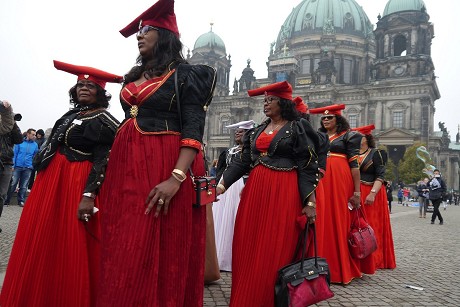 OvaHerero und Nama Aktivistinnen protestierten schon mehrfach in Deutschland für eine Wiedergutmachung. / OvaHerero and Nama activists have protested several times in Germany for reparations. Foto/photo: © Joachim Zeller CC BY-ND 2.0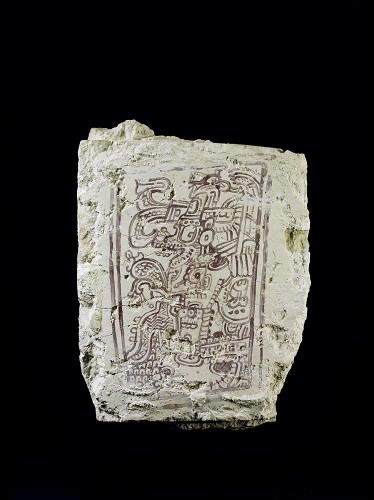 Gewölbedeckstein / Vaulted coping stone
Dzibilnocac, Campeche, Mexiko
Maya, späte Klassik, 600 – 900
Kalkstein, Stuck bemalt
RJM, 60335
Schenkung von Peter und Irene Ludwig (2003), erworben im Juni 1970 bei Stolper Galleries (London)
© RJM, Foto/photo: Rheinisches Bildarchiv Köln
Ayrson Heràclito, O Sacudimentos
O Sacudimento da Maison des Esclaves em Gorée, Diptych, 2015
© Ayrson Heráclito