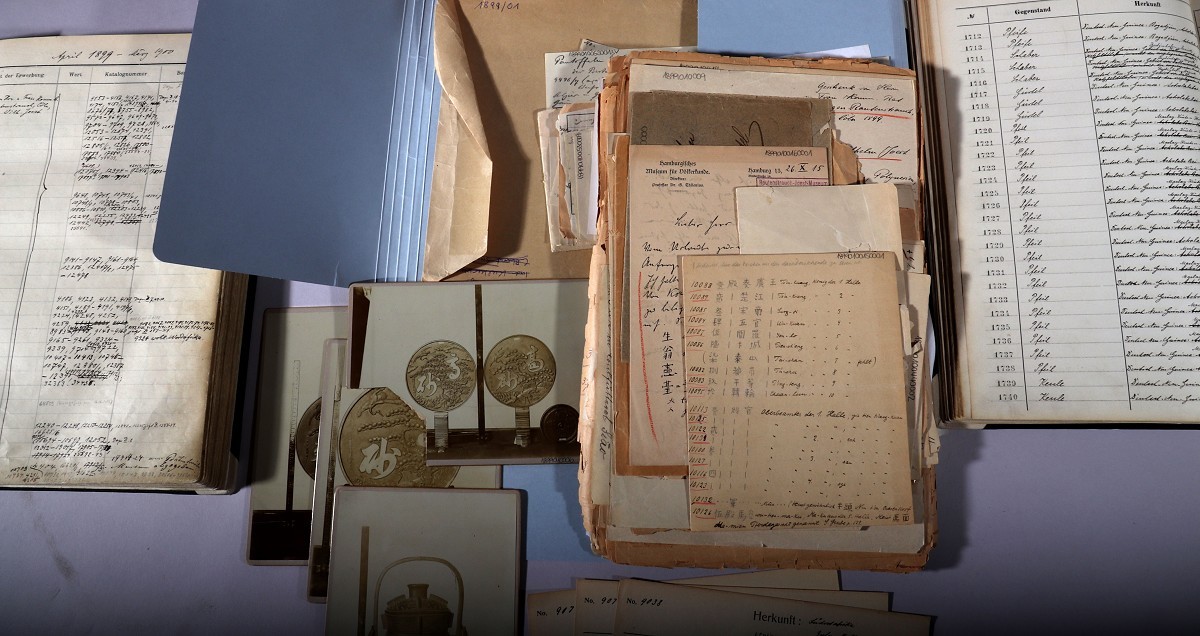 The RJM is committed to an interdisciplinary, postcolonial exploration of its collections. We support dialogue, knowledge exchange and cooperation with scholars, curators, activists, artists and actors of post-migrant society as well as with the descendants of the societies from which the collections originate. We consider polyphony and transparency to be important elements of an ongoing decolonisation process. We are therefore currently working in particular on a digitisation strategy as well as a step-by-step development and disclosure of the provenances of our collection holdings.

The aim of provenance research is to make the origin of collection holdings as fully accessible as possible, from their origins to their current place of storage. The legal, political, cultural and scientific circumstances and perspectives under which objects came into the museum must be clarified.

Due to the high relevance of the topic, the City of Cologne set up an expert position for provenance research in the Department of Art and Culture in 2007. So far, the focus has been on investigating the provenance of works of visual art and their confiscation as a result of Nazi persecution. Since 2017, the reappraisal of colonial contexts of injustice has also been discussed in a broader public. To this end, we are in close exchange with the Colonial Provenances Working Group in the Provenance Research Working Group, the German Centre for the Loss of Cultural Property and various international actors.


Projects & Returns

We are currently working on a concept for the systematic indexing of our holdings. Two further projects are dedicated to the collections of Wilhelm Joest and Max von Oppenheim. As a member of the Benin Dialogue Group, we are dealing with the 96 objects from the Kingdom of Benin in our collection. We are also part of the interdisciplinary project International Inventories Programme on Kenyan cultural objects in the Global North.

In June 2018, we were able to return a tattooed skull to New Zealand. Currently, we are exploring the possibilities of returning the head of a Vishnu sculpture to Cambodia. We explored the paths of the skull and the Vishnu head into our collections in the exhibition "The Shadows of Things #1".