The Rautenstrauch-Joest Museum will be closed from Saturday 14 March to Sunday 19 April inclusive due to the corona virus. All events and guided tours taking place during this period will be cancelled. We ask for your understanding!
Another infection control center of the city of Cologne has been temporarily set up in the foyer of the RJM and the Schnütgen Museum. It is only intended for employees of critical infrastructures. The team continues to work on great projects and exhibitions behind the scenes.
DIE BAUSTELLE - the open space of the Rautenstrauch-Joest-Museum
since Dezember 2019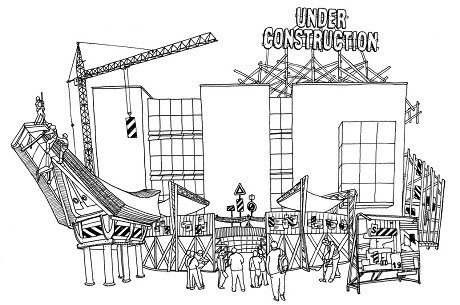 In conversation with the curatorial team Resist! Although increasingly intense about colonial history and its effects are spoken about, this is still rarely done today from the perspective of the colonized and their resistance stories are hardly part of the narratives and debates. This is why the RJM has made colonial and post-colonial resistance the theme of the major experimental and participatory special exhibition project "RESIST! The Art of Resistance". Come to the regular consultation hour Resist! in our new open space, "THE CONSTRUCTION SITE"/"DIE BAUSTELLE". Learn more from us about what we're up to. Come with us about resistance into conversation. What does resistance have to do with you? What are yourpersonal stories of resistance? Which stories of resistance should be part of the exhibition? In what way should these stories be shown and told? Admission is free. We are shaping the future of our museum together!
People in their Worlds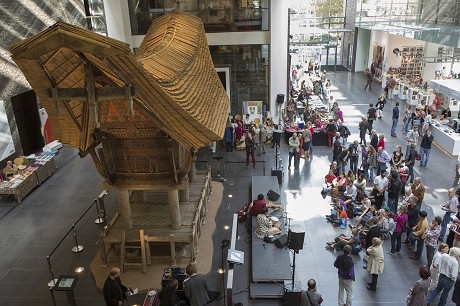 Photo: Guido Schiefer

How do people organize their lives in different parts of the world and in different periods? What is the common link between us and other people and their life concepts? The theme-based exhibition "People in their Worlds" takes visitors on a fascinating and insightful voyage of discovery. Join us!
Opening Hours & Adress
Rautenstrauch-Joest Museum
Cultures of the world
Cäcilienstraße 29-33
50667 Köln
+49 0221 / 221 - 313 56
rjm@stadt-koeln.de
Tuesday-Sunday 10am-6pm
Thursday 10am-8pm
(public holidays 10am-6pm)
Closed on Mondays