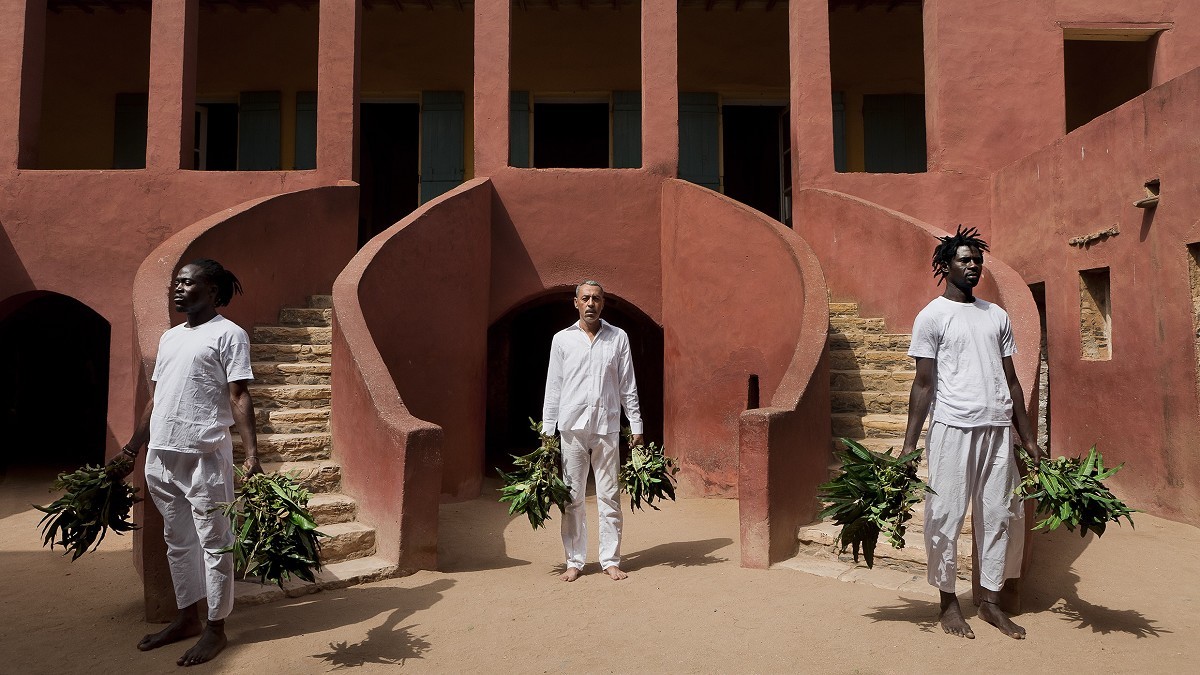 ---
Intervention
from December 3, 2021
COUNTER IMAGES
Prologue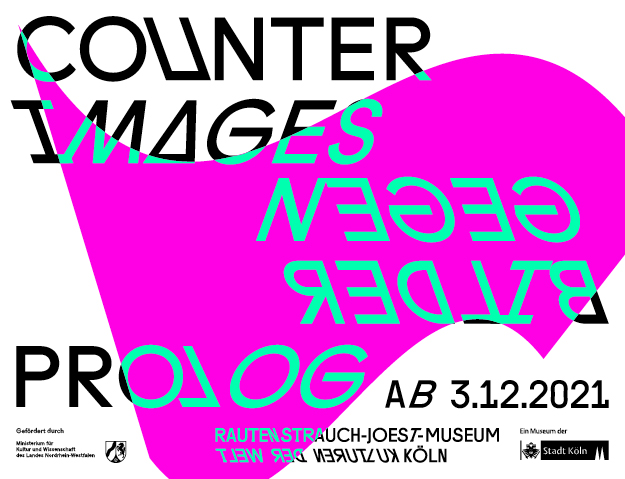 Under the title Counter Images | Gegenbilder, the RJM is launching a multi-year series that offers a platform for a collective, multi-perspectival and decolonial engagement with the photographic collection. A central concern of the museum is to relinquish interpretive sovereignty in order to enable new ways of seeing and perspectives. The opening exhibition Prologue, which takes place as an intervention in the permanent exhibition, presents three projects: Curator Sandrine Colard (Brussels, New York City) shows under the title Undisciplined artistic positions that rebel "undisciplined" against the self-proclaimed omnipotence of colonialism and the discipline of ethnology. Kiri Dalena (Quezon City, Philippines) explores historical backgrounds of the museum's photo collection and contradicts stereotypical representations. The collective of informal curators of the RJM around yasmine eid-sabbagh takes a critical look at the institution of the museum, exhibiting and being exhibited.


more
---
Point of Focus
November 5, 2021 to February 20, 2022
A Soul in Everything
Encounters with Ainu from the North of Japan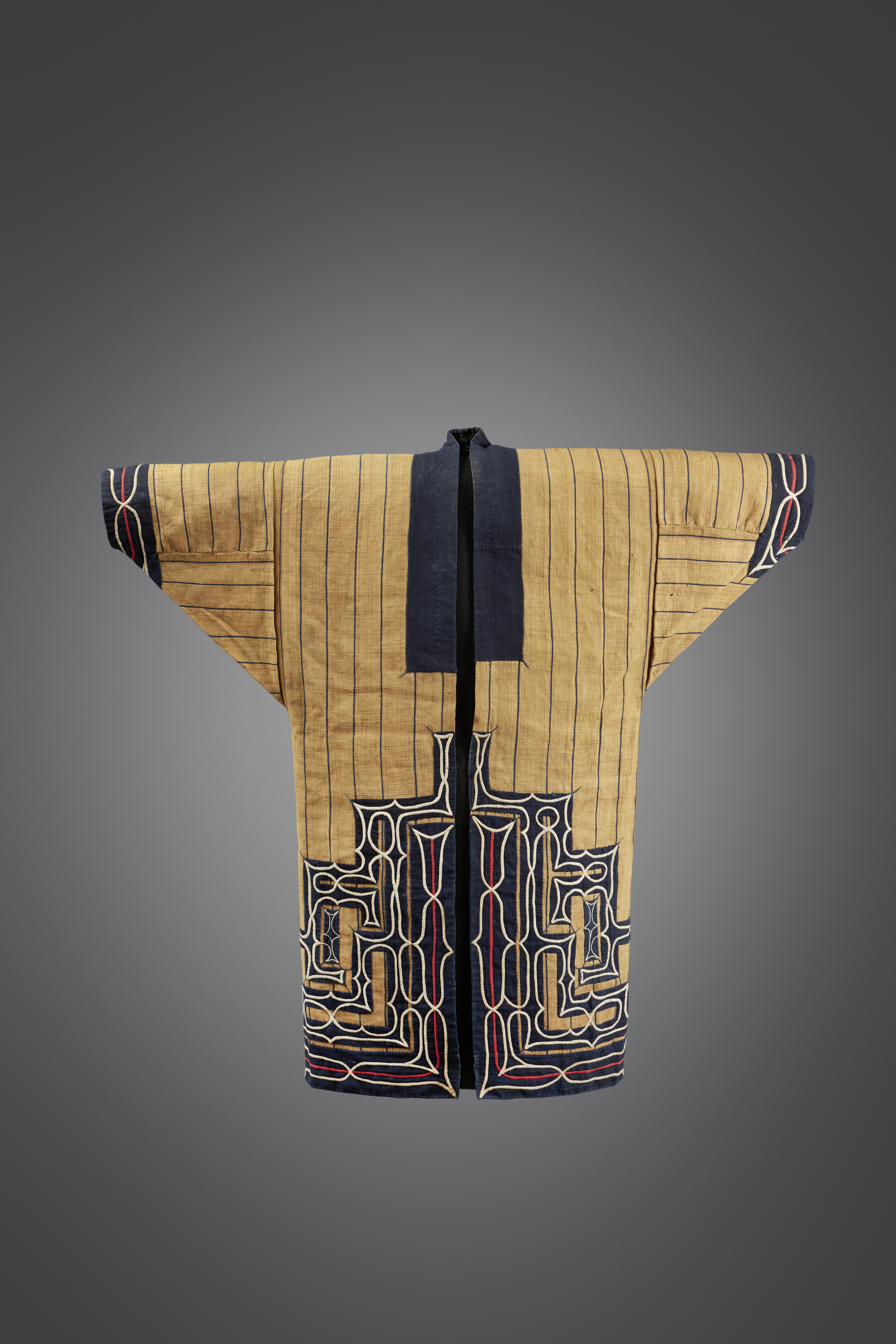 The exhibition "A Soul in Everything – Encounters with Ainu from the North of Japan" will be open at the Rautenstrauch-Joest Museum from 5 November 2021 to 20 February 2022. It focuses on the cultures of the Ainu groups and their path to recognition and respect. The Ainu are indigenous inhabitants of northern Japan who originally lived as hunter-gatherer communities mainly on the islands of Hokkaido and Sakhalin. From the mid-19th century, they were colonised, forcibly resettled and exploited by Japan. It was only after the mid-20th century that a return to their traditions became possible and a vibrant revival movement emerged, leading to the recognition of the Ainu as an indigenous group in 2008 (legally confirmed by the Japanese government in 2019). The exhibition focuses on today's multitude of voices in the Ainu revival communities. Visitors will also learn more about the history of the museum's collection and gain insight into the beliefs of the Ainu and the way stereotypes about them are challenged and changed. Moreover, they will see the beauty of Ainu material culture. A special highlight, for instance, is an embroidered Ainu garment made of bast. The exhibition connects the past with the present, opening up new perspectives and viscerally involving viewers through intense multi-faceted encounters. The exhibition takes place in cooperation with the National Ainu Museum, Hokkaido, and the Japan Foundation Cologne.
more
Preview
---
Intervention
April 2022 to December 2022
FORTRESS: OPEN YOUR DOORS!
New models for knowledge generation and participation
How can the collection database of the Rautenstrauch-Joest Museum (RJM) with around 165,000 entries, many of which contain hardly any information, become transparent and accessible in the future? Based on the free/libre open source philosophy, the RJM is investigating and developing new models for knowledge sharing and knowledge generation together with local and international institutions, colleagues and the public in order to build an intersectional community. Digital residencies, transdisciplinary work sessions, online tours of the digital collection, a camp on programming, theatre, design and gaming at the museum for young people will transform the RJM's colonial archives and collections into a multi-perspective, multi-voice platform.
---
intervention
from April 29th, 2022
I MISS YOU!
About missing, giving back and remembering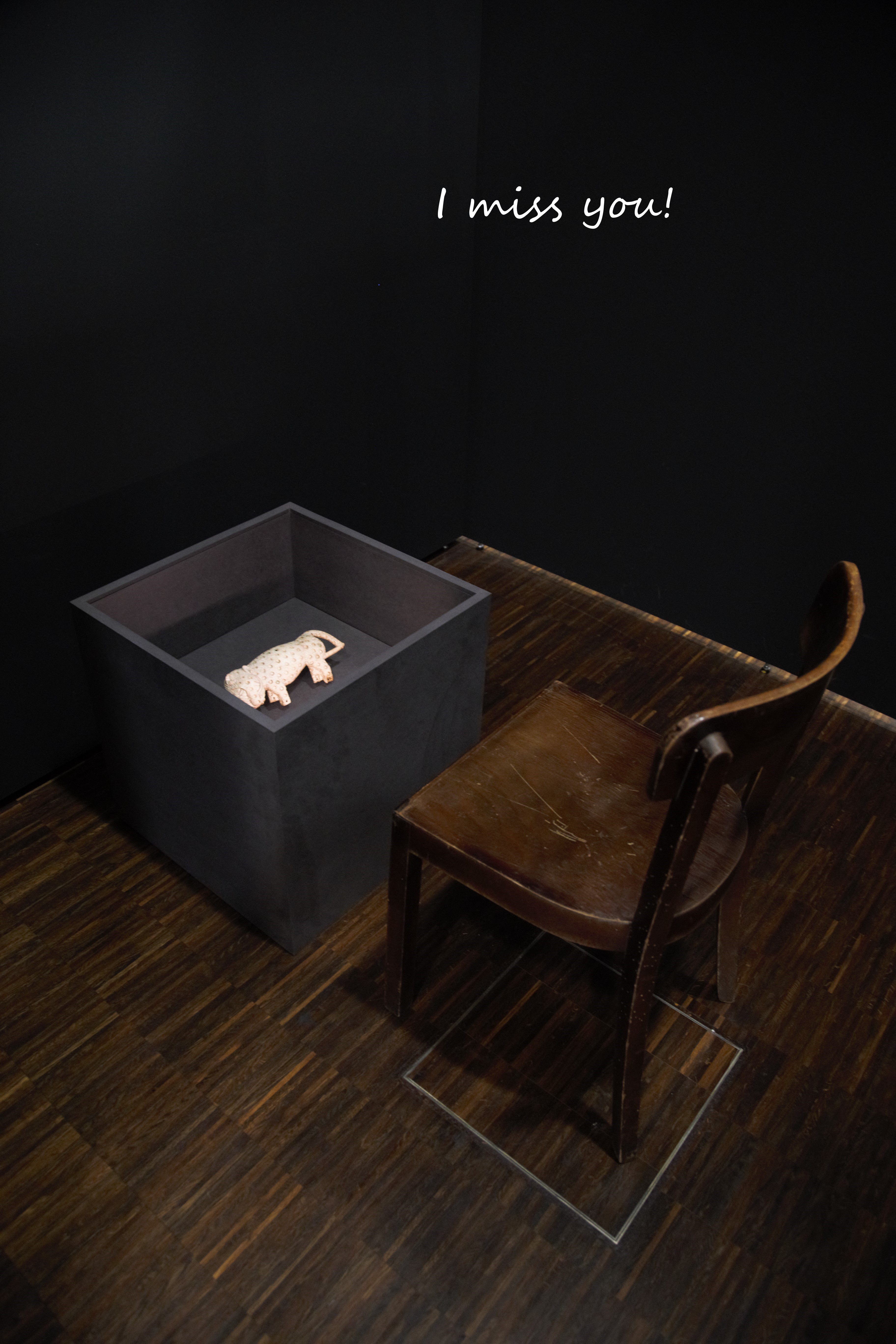 In 2018, for the first time in its history, the RJM returned a mummified head that had been in the collection for 110 years to New Zealand. Two years later, it suggested returning to Cambodia a stone sculpture from the Preah Khan Temple in Angkor that had been unlawfully taken from its country. Since 2021, the RJM has been intensively involved in the planned repatriation of the Benin bronzes from Nigeria. The restitution debates have never been as explosive as they are today. But what is behind the restitution demands? What do they mean in concrete terms for the people who are affected by them? What happened at the place of origin after an object was collected and left its place? What emptiness did it leave behind in its country of origin? "I MISS YOU" is a new series about grief, missing, melancholy, broken memories and emptiness. In "I MISS YOU", questions are made visible in space in a poetic and empathetic way on the basis of controversial collections or museum objects that are affected by restitution claims and brought closer to museum visitors.
---
from May 13th, 2022
SPACE4KIDS
A place to share, discover, question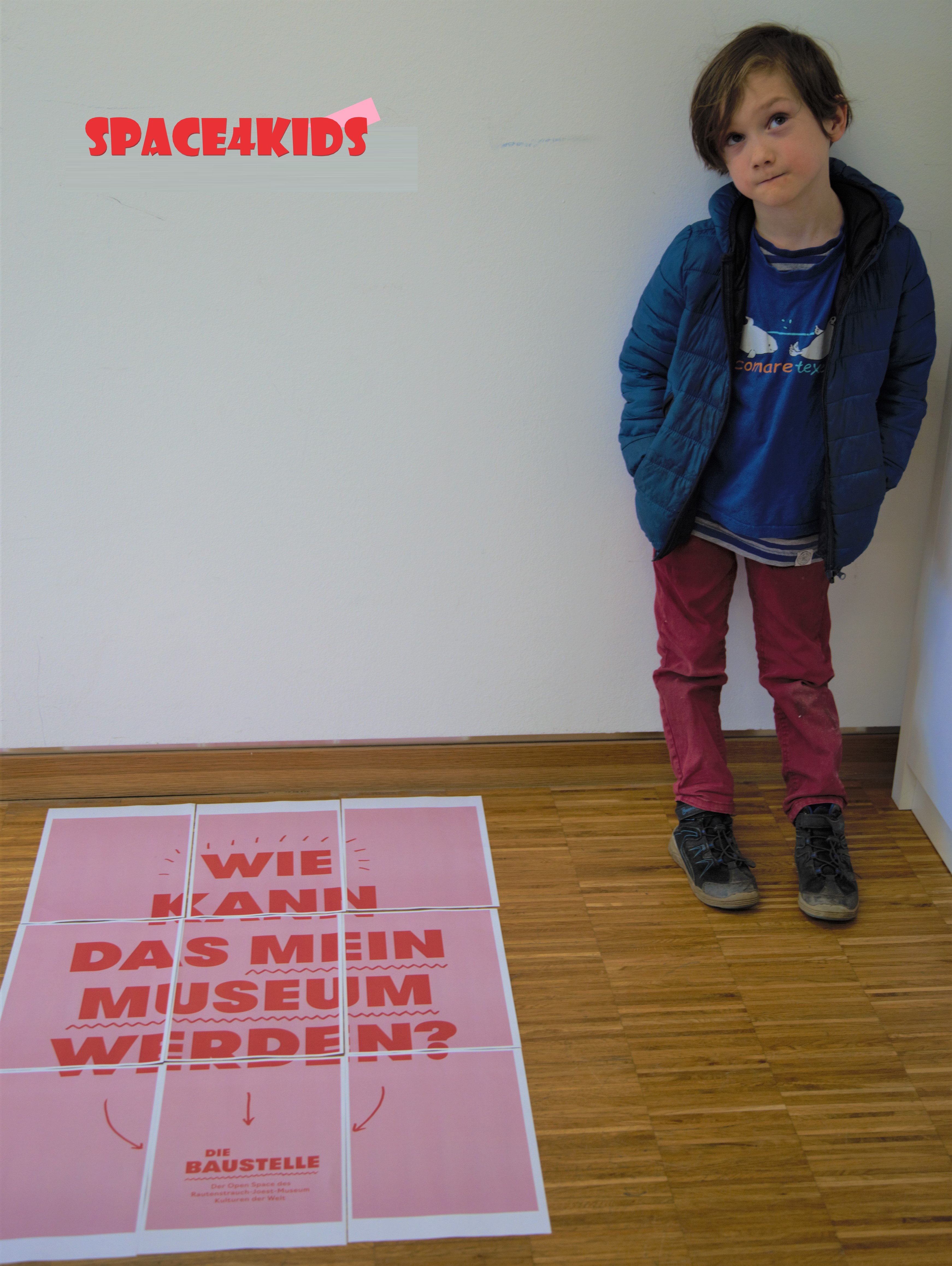 Creating new offers for families Children aged 6-12 is one of the RJM's most important goals. With "SPACE4KIDS", the first stage of a series that will continue until 2025 is to be realised in summer 2022. The children are to be introduced to the topics of the RJM in a playful and interactive way and encouraged to grow up to be respectful and open-minded citizens of the world. Life elsewhere and also in Cologne cannot be explained in general terms. In "SPACE4KIDS" people are presented as individuals and not as representatives of a culture. Generalities about culture or identity are avoided and instead universal themes are conveyed through authentic and personal stories in an imaginative, contemporary cultural context and references are made to current social issues.
---
Point of Focus
June 9th to September 11th, 2022
Syria - Against Forgetting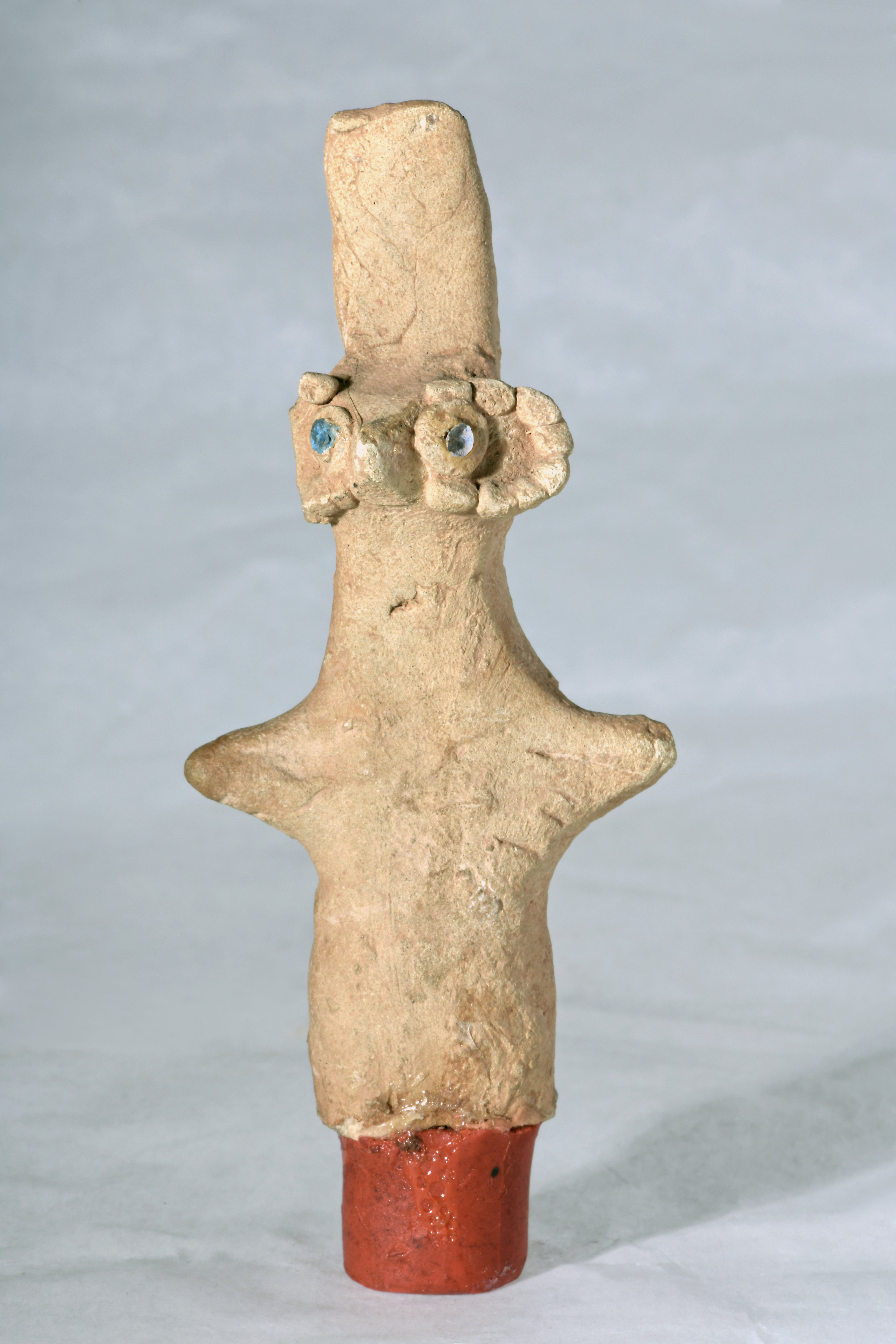 In the exhibition, Syrian curator and archaeologist Jabbar Abdullah follows the traces of Syria's cultural memory with nine artists and a collective. In the museum, they create their own place against forgetting in the face of the destruction and loss of their homeland: they explore the museum depot, show historical and some contemporary artistic works that have never been shown publicly before, as well as calligraphy, painting, sculpture, photography and sound installations. The exhibition sheds light on Syria's cultural past, its recent history and the lives of Syrians in Germany today. In addition to what Syrians were able to carry with them when they fled, from their clothes to their smartphones, and a few personal things that remained with them, they brought with them their different stories, their music, their tales from their homeland.
---
Special exhibition
October 1st, 2022 to February 26th, 2023
LOVE?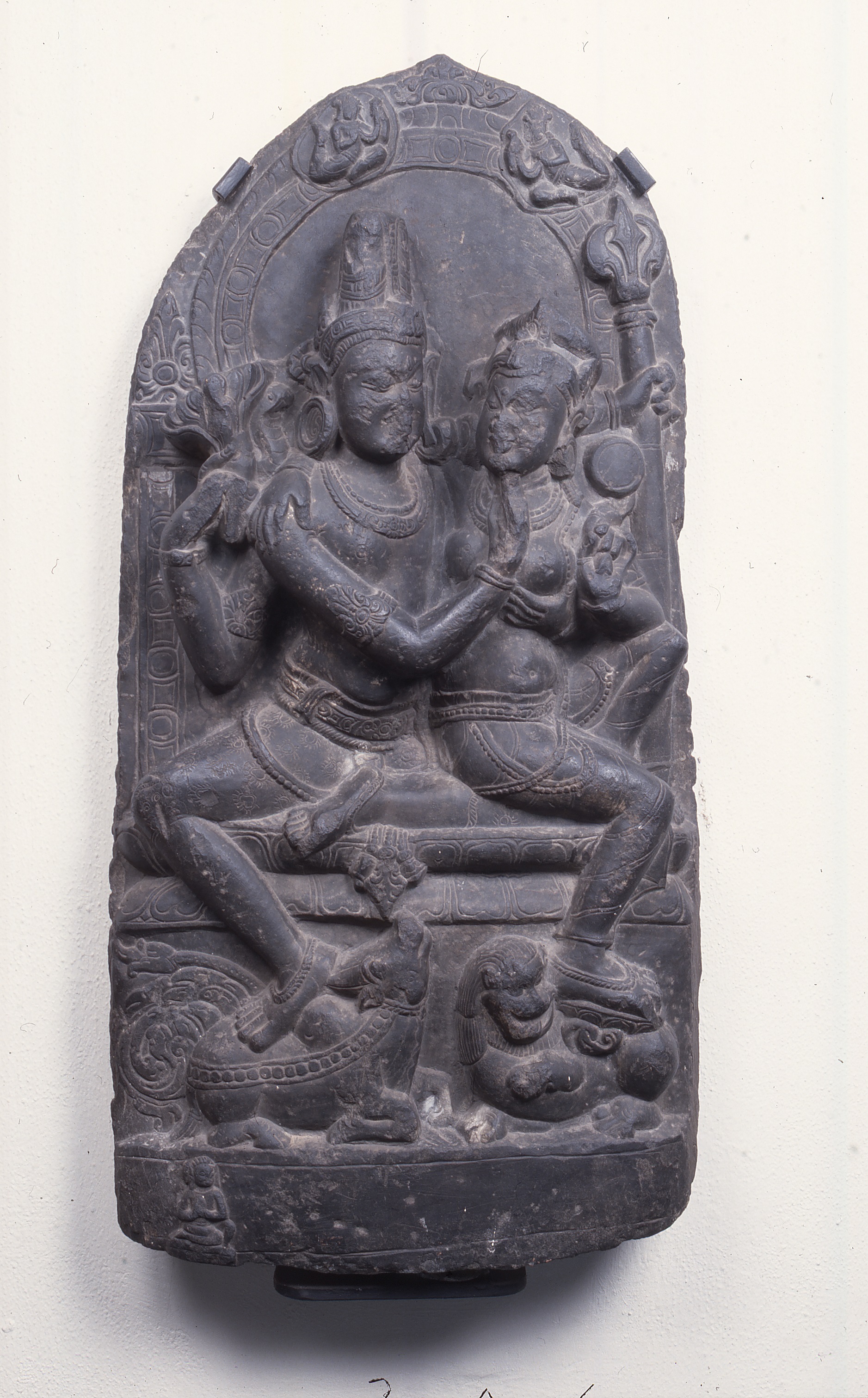 How can one talk about love in an ethnological museum? The exhibition questions the fundamental relationship that love and desire maintain with different kinds of hegemonies such as heteropatriarchy, coloniality or capitalism. How can love become a politicised tool to fundamentally rethink kinship systems and relationships? The artistic and social interventions on display showcase practices of "radical love" that seek to weave together new forms of kinship and togetherness to create a better, more just and loving world.

Our exhibition formats

 

Special exhibitions 

The large exhibition hall is used for a wide variety of special exhibitions and exciting programmes.


Point of Focus

In the Point of Focus (Blickpunkt) exhibition area, we shed new and critical light on our own collection in close cooperation with the communities of origin.

 

Art intervention

To enliven our permanent exhibition, which opened in 2010, with new approaches and ideas, we regularly conduct "art interventions" – large and small, realised by invited artists, students, associations or by ourselves.